Design Services
Systems level approach to product design
Firmware & Software development
Mechanical Design & Prototyping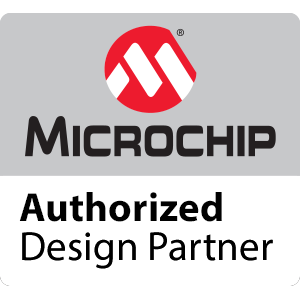 Project Portfolio
A selection of recently completed projects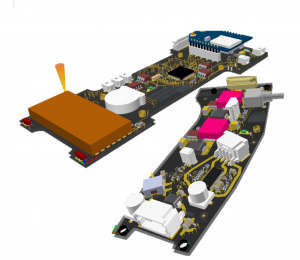 Cryogenic device controller
Motor control, LTE modem, RFID, color display, thermistors, valve driver, fan speed control
A full mechatronics system in a miniaturized package consisting of a stepper driver, multiple temperature sensors, fans, valves, TFT touch display, RFID for consumable tracking and a cellular LTE module for connection to a cloud server for device maintenance and updates. Project included electronics board development, firmware (C for PIC24) and a GUI (visual studio C#).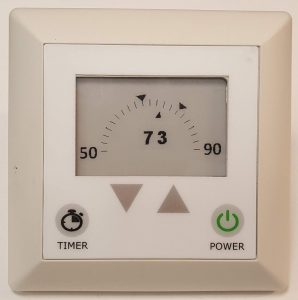 Smart Thermostat
E-ink display, LoRA, Bluetooth LE, WiFi
Electronics, firmware and enclosure design for a production ready smart thermostat consisting of a HVAC control loop with LoRA , WiFi and Bluetooth LowEnergy with a Microchip PIC24 microcontroller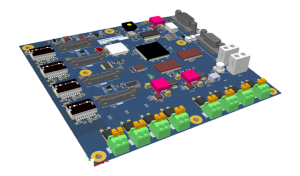 Multi-Axis Brushless motor controller
4-axis BLDC controller with Rs485 and valve drivers
Compact 4A per axis, 24V BLDC controller based on Performance Motion Devices MC58420 chipset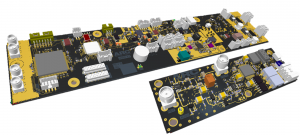 Scintillation detector
1.4GHz ADC, FPGA, 16-bit Microcontroller for photomultiplier pulse detection
A novel radio isotope detector using multiple photomultiplier tubes, unique low noise high speed analog front end design, High speed ADC(2Gsps), Xilinx FPGA, microcontroller, motor control, display and usb communications for use with HPLC, UPLC and other high resolution liquid chromatography equipment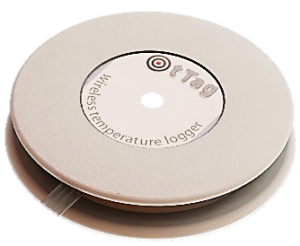 Bluetooth LE data loggers
Blouetooth low energy 5.0 multi sensor data loggers
A bluetooth low energy based data logger with optional RS232 link. Designed to interface to thermistors, pressure sensors or any SPI, RS232, I2C sensors.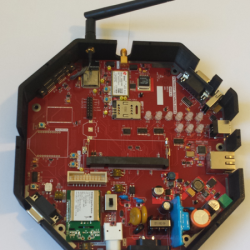 Linux base station
ATSAM9x25 muti interface base station for smart grid application development
ATSAM9x25 based linux base station with multiple network interfaces – Ethernet, WiFi, CAN, RS232, HomePlug, Zigbee, USNAP, Bluetooth LE – for smart grid applications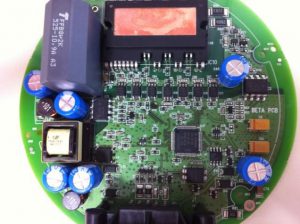 Brushless motor speed controller
360VDC BLDC speed controller with CAN interface
A XC164 based high voltage (360VDC) fuel pump (brushless dc) controller. Used in a battery cooling application of an electric vehicle.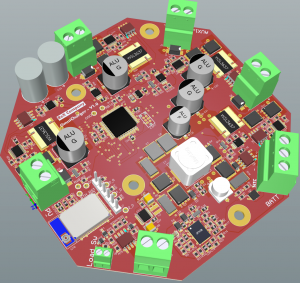 Milli-watt energy harvestor
Multi input milli-watt energy harvester and LiFePo4 charger
A unique design that harvest energy from multiple sources – solar, wind, thermal, tidal – and uses a MPPT based algorithm to charge a LiFePo4 battery.
Products
Product lines developed by Automation Research Group
Clients
A selected list of clients that we have worked with:
Contact us for a free design consulation
Products
Product lines developed by Automation Research Group